Expert Smart Lighting Control Systems Provider Near Wixom MI
Automate Your Wixom Home With Smart Lighting Control Systems From Telesis!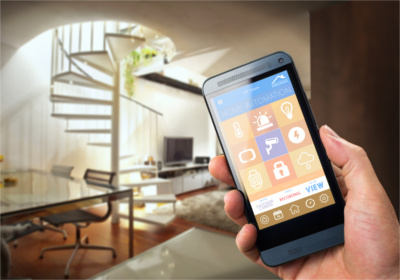 Telesis Electronics is a communications systems integrator specializing in the concept of Total Home and Commercial Electronics. What this means for you as a Telesis customer, is that you are in the hands of a company that not only understands the intricacies of today's commercial and consumer electronics industries, but also the environments within which this technology is being placed - your home or office. We have acquired this knowledge through many years of one-on-one interaction with home buyers, consultants and architects, builders and building trade workers, and equipment manufacturers.
We understand the specific needs that each of these groups have, and how they are dependant on one another to produce the results that you envision. We provide the glue to make electronics systems "stick" together in an intuitive fashion to create your unique Digital Home.
Founded in 1985 as Westside Sound & Communications, primarily a commercial sound sub-contractor, the business that was to become Telesis Electronics enjoyed a reputation in its early years as a group of hungry young technicians that welcomed the challenges and hurdles of sound system integration within industrial and commercial spaces that others wouldn't touch. During this time, the company created the foundation of its future successes by instilling the core values of a concentrated work ethic and concern for the final outcome within key employees who would later pass this on to future staffers.
---
Control 4 Home Automation Systems For Wixom Homes
Control 4® home automation products make sophisticated home automation and control practical and affordable for every home. We give you simple, centralized control over your lights, music, home theater, temperature and security system. Our wireless, IP-based products integrate your existing technology into one complete system, providing a new level of entertainment, comfort and convenience to you and your family.
Controllers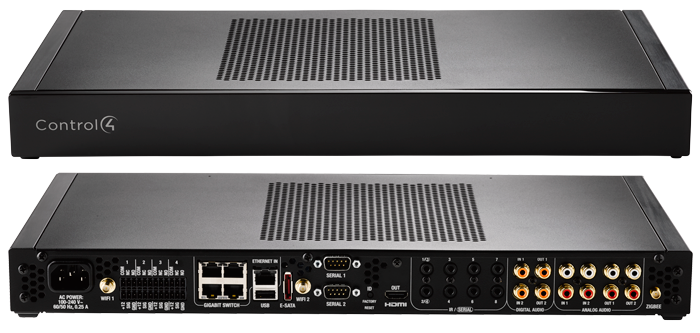 Sophisticated controllers lie at the heart of every Control 4® home automation solution. These sleek, elegant, and powerful components make it possible to control and automate virtually any home function, including home theater, lighting, security, temperature, and more. Control 4® controllers allow you to build anything from a basic home theater system to a whole-home automation solution. And they provide exciting features such as media storage, audio streaming and integration of consumer electronic devices.
---
System Remote Control

Our wireless System Remote Control frees you from the confusion of juggling multiple remote controls for your home theater. Control 4® Wireless Remote Controls are more than universal remotes. They feature bi-directional wireless communication, a backlit LCD screen, and the ability to browse media and control other automated devices in the home.
---
Smart Lighting Systems For Wixom Homes
Intelligent lighting control for your home will provide security and energy cost savings by keeping necessary areas lit and others dark. Here are just a few of the possibilities that smart lighting control for your home can create:
Imagine coming home late at night to a dark home. With the press of a button or just opening the garage door, you could illuminate the garage, entry and entire path to your bedroom for a set period of time.
Never leave your home again with unwanted lights on - one touch from the car and they're off.
Control 4® light switches, dimmers and outlet modules make it possible to control lighting from a local switch or a remote switch any where in your home - without additional wiring. These switches are wireless, so they can be recognized on the Control 4® mesh network and controlled using a Control 4® touch screen, keypad, or remote control.
---
Testimonials About Our Smart Lighting Control Systems:
"Busch's has been doing business with Telesis for the last four years and we couldn't be happier. They consistently provide great value for each dollar spent and we can honestly say that we have had no regrets in switching from our former "mega" sized security service provider and their high fees to Telesis. Their competitive pricing, helpful and professional staff, and quick response time to our needs are the three traits we appreciate most. Thank you for what you have done and we look forward to calling upon you in the future."
- Tony Hall
VP of Operations Support
Busch's, Inc
---
"Absolutely Awesome! That's the first words that came to my mind when I saw my media room. Telesis Electronics did a tremendous job in transforming my media room into my own personal home theater! I did a lot of research on all the home theater outfitters in the Metro Detroit area, and I can honestly say Telesis by far was the best company for our needs. From the initial project planning to the final product, the customer service offered was first rate. I will definitely recommend Telesis to everyone I know!"
- Linda Fuller
---
If you're wondering how our Smart Lighting Control Systems can improve your home in Wixom, contact Telesis Electronics! We specialize in providing top-of-the-line equipment for your home, and look forward to hearing from you! Contact us ASAP to get your FREE consultation and get started!