Professional Home Movie Theaters Installation In South Lyon MI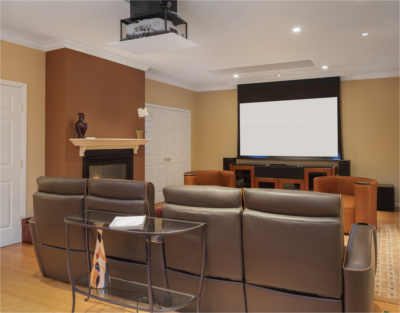 Telesis Electronics is an expert in communications systems, specializing with the concept of total home and commercial electronics. What this means for you as a Telesis customer, is that you are in the hands of a company that not only understands the intricacies of today's commercial and consumer electronics industries, but also the environments within which this technology is being placed - your home or office. For many years we have acquired this knowledge and experience through home buyers, consultants, architects, builders, trade workers and the equipment manufacturers.
Founded in 1985 as Westside Sound & Communications, primarily a commercial sound sub-contractor, the business that was to become Telesis Electronics enjoyed a reputation in its early years as a group of hungry young technicians that welcomed the challenges and hurdles of sound system integration within industrial and commercial spaces that others wouldn't touch. During this time, the company created the foundation of its future successes by instilling the core values of a concentrated work ethic and concern for the final outcome within key employees who would later pass this on to future staffers.
We provide the glue to make electronics systems "stick" together in an intuitive fashion to create your unique home theater.
---
Home Movie Theater Installations Near South Lyon
There's nothing like a night out at the movie theater to unwind and enjoy an escape, albeit temporary, from everyday life. The problem is - it takes a small fortune for a family to do so, which just adds to the stress you're trying to escape! A solution is at hand.
While these projects can recreate all of the aspects of your favorite cinema (except for the people talking in the next row) like dimmable lighting, tiered seating, and an acoustically treated room - creating a Home Theater does not have to break the bank either. Let Telesis Electronics discuss with you all of the possibilities that exist within your budget, and begin the journey that will allow you to escape every night, without even leaving home!
Home Audio and Video Solutions For South Lyon Homeowners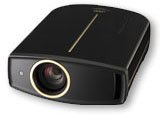 While the term "Audio Video" means something different to just about everybody, Telesis Electronics uses this category to encompass the realm of whole-house distributed sound and visual communications. In essence, putting the ability to see and hear what you want - where and when you want it. This capability, while easy to understand, presents a myriad of challenges based on the technologies involved. Telesis knows the challenges, and knows how to overcome them.
Audio
In addition to entertainment, whole house audio plays a very functional role as well. Speakers can double as part of a telephone system, intercom or security system - allowing you to listen and communicate with other areas of the house when needed.
Video
In addition to providing crystal clear reception, expanded audio, and more channels, digital television allows High Definition (HD) signals to be displayed at resolutions that makes content come alive. Once you experience HD, regular TV just doesn't cut it anymore.
---
---
Testimonials About Our Home Movie Theaters:
I strongly recommend the professional service, expertise and products provided by Telesis Electronics. In all of my business locations (Bakers of Milford, The South Lyon Hotel and Highland's Comeback Inn) as well as my personal residence, I have used Telesis Electronics for the audio/visual systems and burgular alarm monitoring. The initial consultation, installation and instruction of operation were all done in a professional and accomodating manner. Quality sound systems are important and I would use only the best . . . Telesis Electronics!
- Chris Baker
Resturant Owner
---
"I have thoroughly enjoyed the sound system and entertainment package that Telesis installed for us. Everything was installed exactly how I wanted it, and the system came out looking and sounding phenomenal. The staff at Telesis was prompt and courteous, not to mention very patient and knowledgeable because we had many questions! My husband loves the 52" television Randy picked out for him. We are now the envy of our friends and relatives who have chosen our home as the site of all major television viewing!"
- Chantel Marie
---
Telesis Electronics is the #1 source for homeowners who have always wanted a home theater or audio & video system in their home! Contact us ASAP for your FREE consultation! See why we're the #1 name for Home Movie Theaters throughout the South Lyon area, and how we can transform your basement or rec-room into a brand new home theater!