Expert Home Automation Systems Provider In Keego Harbor MI
Automate Your Keego Harbor Home With Home Automation Systems From Telesis!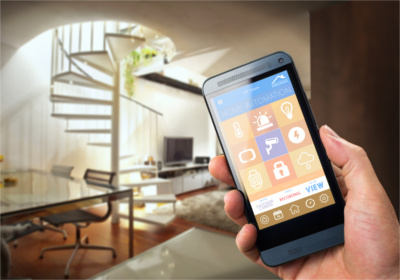 Telesis Electronics is a communications systems integrator specializing in the concept of Total Home and Commercial Electronics. What this means for you as a Telesis customer, is that you are in the hands of a company that not only understands the intricacies of today's commercial and consumer electronics industries, but also the environments within which this technology is being placed - your home or office. We have acquired this knowledge through many years of one-on-one interaction with home buyers, consultants and architects, builders and building trade workers, and equipment manufacturers.
We understand the specific needs that each of these groups have, and how they are dependant on one another to produce the results that you envision. We provide the glue to make electronics systems "stick" together in an intuitive fashion to create your unique Digital Home.
Telesis Total Home and Commercial Electronics, Inc became a reality in 1994 to better identify with the core business and create an opportunity for the company to expand into other areas of home electronics integration. Today, the company is located in South Lyon, Michigan, as it has been since the beginning. The original spirit of those early days can still be seen in each employee as they tackle the new challenges of the digital era with the same dedication to detail and concern for the customer as always.
---
Control 4 Home Automation Systems For Keego Harbor Homes
Control 4® home automation products make sophisticated home automation and control practical and affordable for every home. We give you simple, centralized control over your lights, music, home theater, temperature and security system. Our wireless, IP-based products integrate your existing technology into one complete system, providing a new level of entertainment, comfort and convenience to you and your family.
Audio/Video Products

Control 4® offers an impressive range of audio/video products that easily control complex audio, video, and home theater components. Our products can store, organize, and send music to any room in the house from multiple sources, and provide a true cinematic experience in your home theater.
---
System Remote Control

Our wireless System Remote Control frees you from the confusion of juggling multiple remote controls for your home theater. Control 4® Wireless Remote Controls are more than universal remotes. They feature bi-directional wireless communication, a backlit LCD screen, and the ability to browse media and control other automated devices in the home.
---
Smart Lighting Systems For Keego Harbor Homes
Intelligent lighting control for your home will provide security and energy cost savings by keeping necessary areas lit and others dark. Here are just a few of the possibilities that smart lighting control for your home can create:
Illuminate your home's interior and exterior with the press of a button, either to welcome a visitor or scare away uninvited callers.
Never leave your home again with unwanted lights on - one touch from the car and they're off.
Control 4® light switches, dimmers and outlet modules make it possible to control lighting from a local switch or a remote switch any where in your home - without additional wiring. These switches are wireless, so they can be recognized on the Control 4® mesh network and controlled using a Control 4® touch screen, keypad, or remote control.
---
Reviews About Our Home Automation Systems:
I strongly recommend the professional service, expertise and products provided by Telesis Electronics. In all of my business locations (Bakers of Milford, The South Lyon Hotel and Highland's Comeback Inn) as well as my personal residence, I have used Telesis Electronics for the audio/visual systems and burgular alarm monitoring. The initial consultation, installation and instruction of operation were all done in a professional and accomodating manner. Quality sound systems are important and I would use only the best . . . Telesis Electronics!
- Chris Baker
Resturant Owner
---
"Telesis Electronics is always a pleasure to work with on our new constructions. They are very professional and work well with our customers. I would recommend Telesis to anyone in need of a great low voltage contractor."
- Amy Crotty
President - DreamWork Builders
---
If you're wondering how our Home Automation Systems can improve your home in Keego Harbor, contact Telesis Electronics! We specialize in providing top-of-the-line equipment for your home, and look forward to hearing from you! Contact us today to get your FREE consultation and get started!